BRANDING • MENU DESIGN • SIGNAGE
We were hired by a local family with deep roots in the community to brand a new restaurant. The name "Charlie's" was an homage to the family patriarch and the spirit of the design was an ode to his old school attitude (but with an updated flare).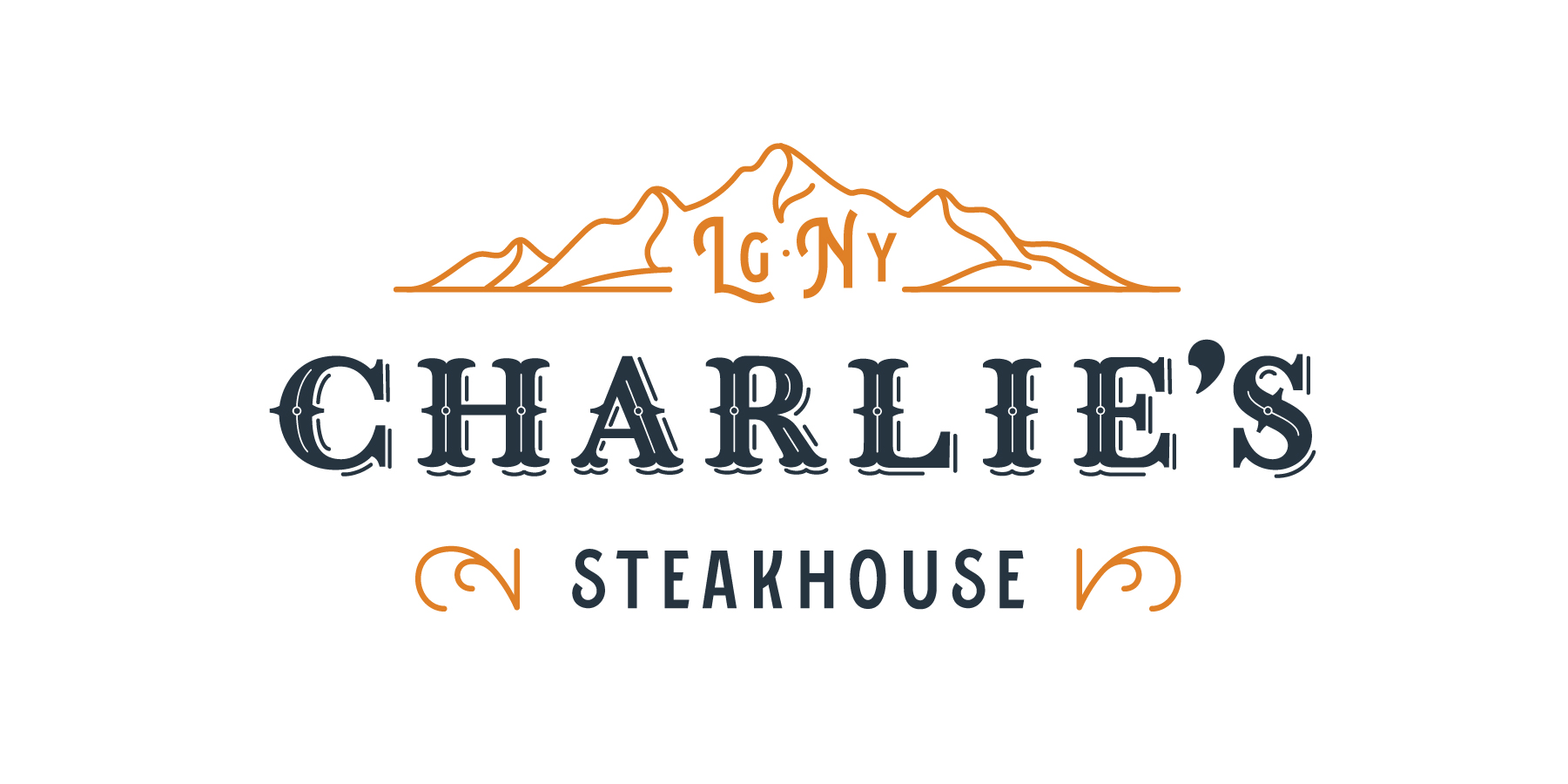 The logo features stylized mountains—which can be seen from the restaurant—and a traditional typeface with an Old West saloon vibe.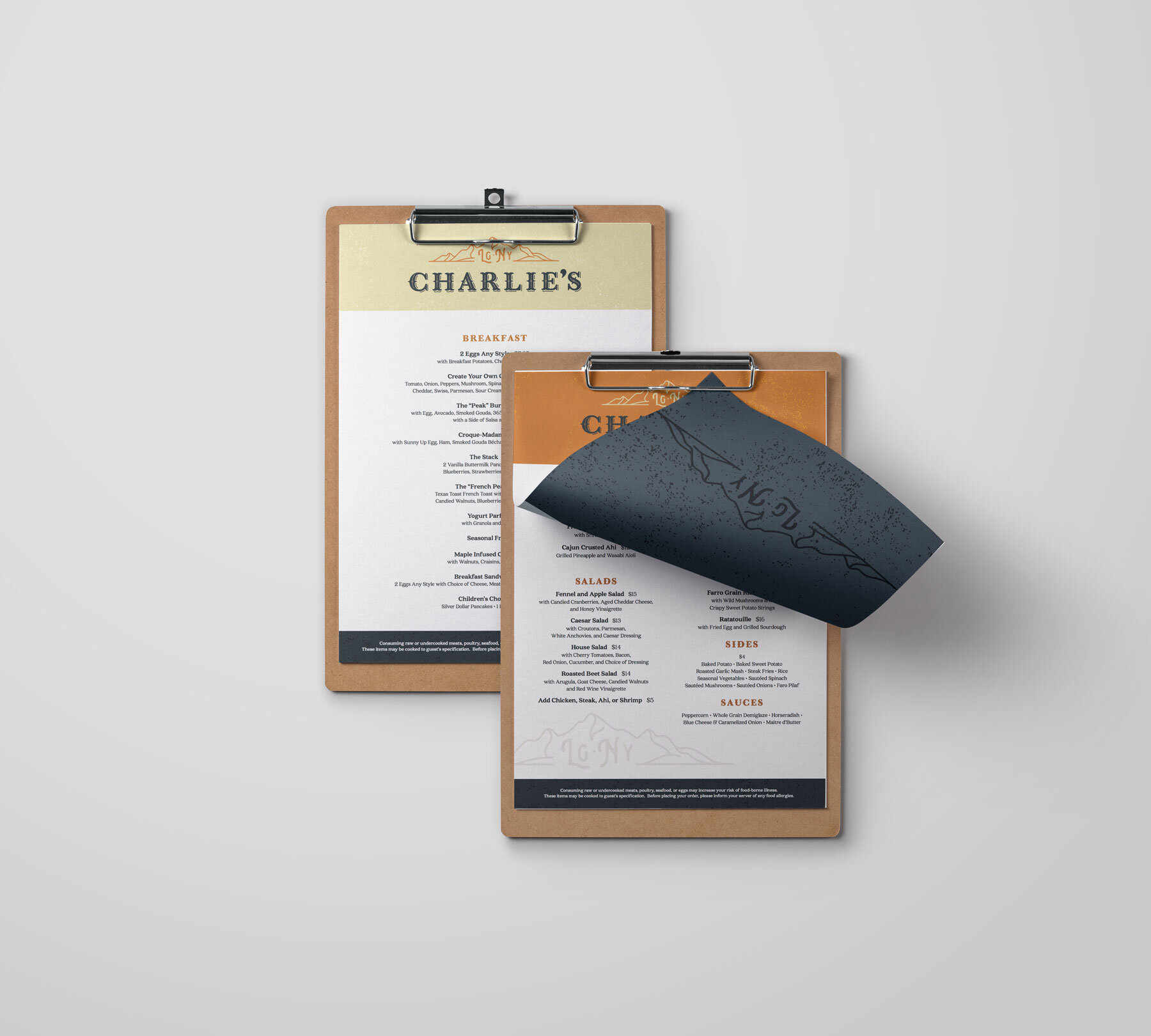 We carried the branding through a versatile menu design, which includes everything from Breakfast to Dinner and a little history about the family.