BRANDING • ILLUSTRATION • WEB DESIGN • MENU DESIGN • TYPOGRAPHY
With this comprehensive rebrand, we took a favorite local restaurant and elevated the look and feel of their logo, menu, website and more.
For Raúl's rebrand, we created a spicy gradient paired with a hand-craft MexiCali font and fun illustration.
We also created a series of custom-illustrated icons for use on the menu and website.

As a supporting font, we created a fun, hand-drawn typeface to add character and a unique flare to the overall brand.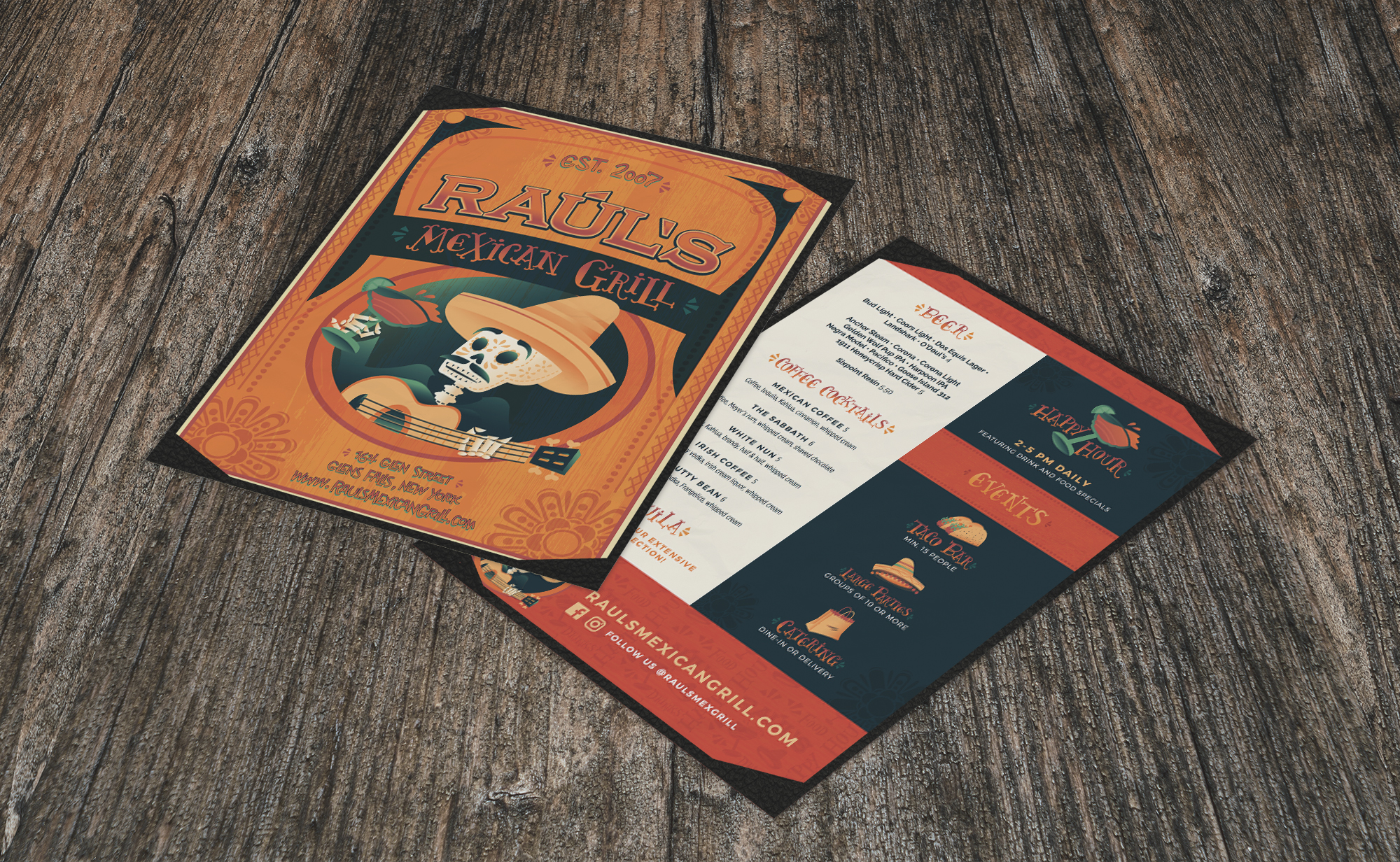 After completing the rebrand, we carried the custom type, illustration, iconography and color palette throughout the menu.

Web Design
Finally, we re-launched the Raúl's website to reflect the new brand with a custom, responsive design.