Illustration • Branding • Event Marketing • Signage • Web Design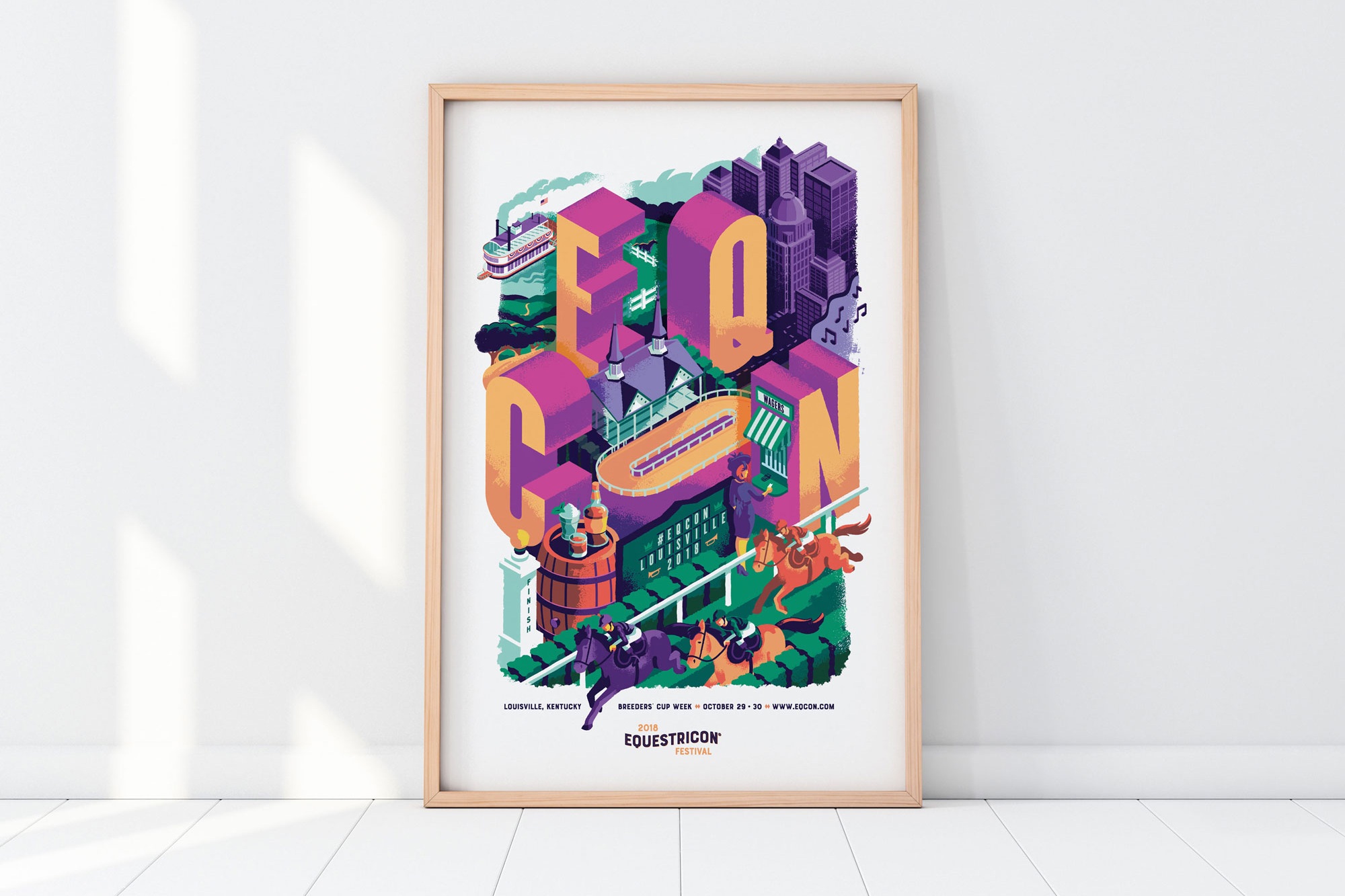 Custom Illustrated Poster
To establish the style of the 2018 event we started with a poster design that served as the inspiration for all of the materials. The Equestricon® team's goal was to get a younger crowd interested in the event and to make it look FUN — because it is! They also wanted to tie in the Louisville flavor and more of a festival look rather than a convention. Bright colors, dimensional letters and fun illustrations came together in this poster design — all elements that we carried over into the rest of their materials.
While designing the poster we realized the original Equestricon logo which is very classic in style with a lot of elegant lines, shapes and typefaces, might not fit with the vibe of the 2018 event. We created some alternate logo lockups, like this one on the left, that would better fit their aesthetic.

Full Brand System
After the poster was finalized we created a series of icons (some pulled right from the poster) that could be used on the rest of their materials including the website, signage, email blasts, print collateral, social media, and more.
#dreamcometrue
Pretty cool to see Mike Smith so excited about our poster design at the autograph signing!
Bringing It All To Life
To build excitement for the event and to sell those tickets we created a series of ads, social media graphics, print collateral, and email blasts. And more. Way more.
This was an event we couldn't miss! We had so much fun taking a trip down to Louisville for the event and seeing our work in action.